Inauguration of the new headquarters of GNR de Alcanena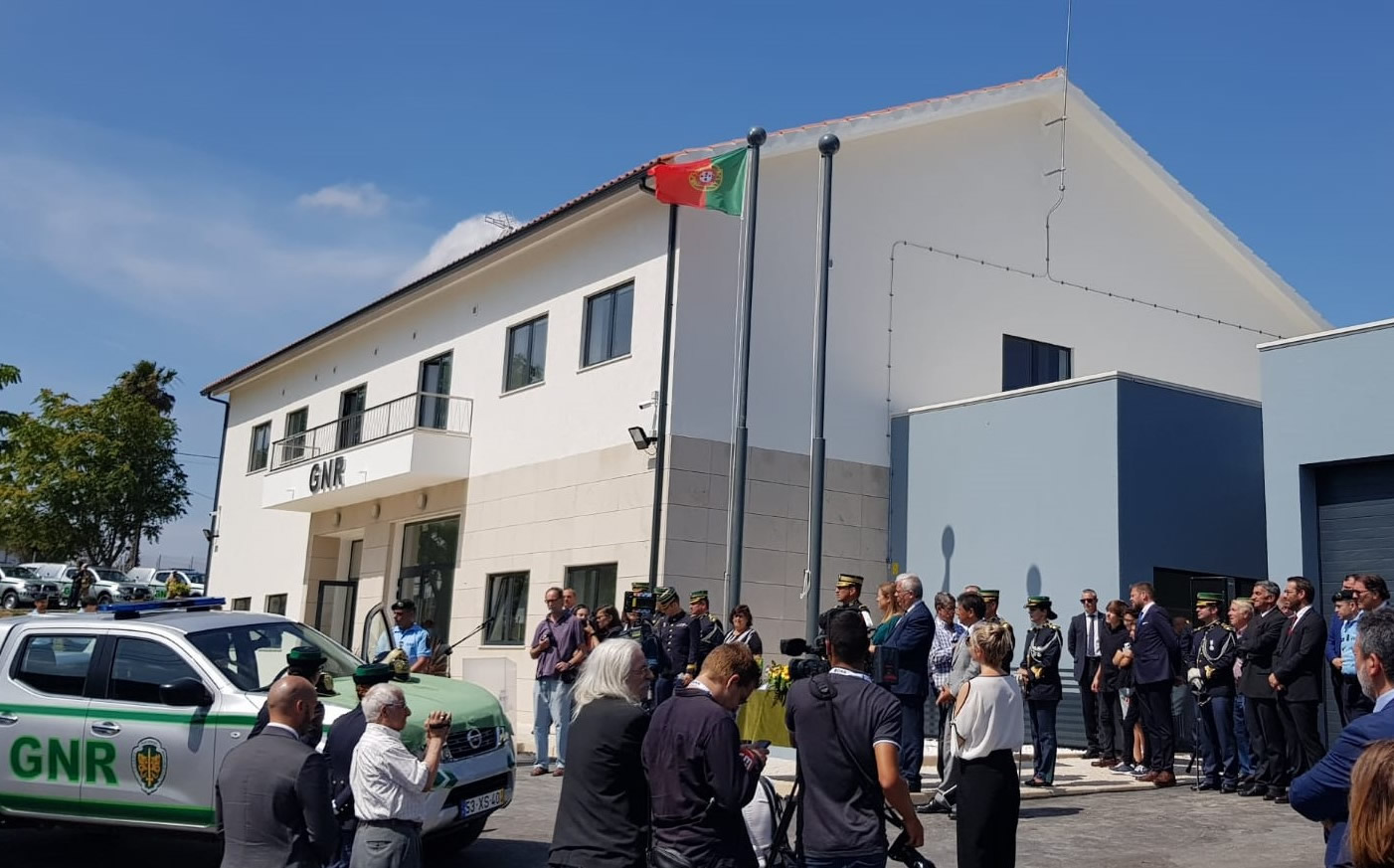 On July 9, the new premises of the Alcanena Territorial Post, in the area of ​​the Territorial Command of Santarém, were inaugurated through a ceremony attended by the Minister of Internal Affairs, Dr. Eduardo Cabrita, and the General Commander of the Guard. Republican National, Lieutenant General Luis Francisco Botelho Miguel.
With a staff of 20 military personnel, the new Alcanena GNR territorial post, located in premises provided by the municipality on Rua Tenente Coronel Salgueiro Maia, has, according to the GNR, "structural and location conditions that significantly increase the GNR support capacity to citizens in the Union of Parishes of Alcanena and Vila Moreira, Union of Parishes of Malhou, Louriceira and Espinheiro and in the parishes of Bugalhos, Minde, Moitas Venda, Monsanto and Serra de Santo António, spread over a total area of 127.33 km², serving a population of 13,868 ".
The new facilities had an investment of 450 thousand euros from the central administration and were built with the support of the municipality.
The inspection and safety coordination of the contract was performed by Ripórtico, Engenharia, Lda.